Two children abducted from the house in Tokyo by their father
Abduction date: August 10th, 2013
My Son Towa – 2 years old (33-month-old) of age / toddler
My Daughter Ayano – 3 months of age / Breast-feeding baby
Missing in 2022 : 9 Years
Written on March 16, 2022
My ex-husband used to say that a husband should work away from home and a wife should devote herself to housework. He rarely came home from work. Actually he's completely a mama's boy and used to compare me with his mother all the time. He didn't bother to help me with our children at all, which led to a maddening situation of gradually twisted mental and emotional circuitry. I became overwhelmed and felt powerless.
元夫は「男は稼ぐのだから、女は家のことをやるのは当たり前だ、俺の母親はちゃんとやっていた」とよく言っていたのですが、自宅にもあまり帰って来ず、私は精神的に参っていました。
One Saturday afternoon, August 10th, 2013, I came back home in about 30 minutes from the shop with my 2-year-old (33-month-old) son, Towa, to find out that there were police cars parked in front of our house and my 3-month-old still breastfeeding baby, Ayano, was missing. The house was a mess. All the furniture and things in the kitchen were thrown on the floor, all messed up, upside down. The pictures that my ex had taken when I was out with my son were submitted at the mediation of family court Implemented after that. My ex-husband insisted that I made the mess, I am aggressive and irresponsible, I am dangerous to children" at the family court. He was collecting FALSE evidence beforehand and submitted it to subsequent mediation at the time. That was scenario. The moment I realized they took my son as well, I lost control, I screamed and yelled in anger and frustration. I couldn't understand what happened. The police told me they were called to report me being on a rampage by my ex-husband and that his brother took my baby to his house for her safety.
2013年8月10日、土曜日でしたが、ほとんど帰ってこなかった元夫が帰宅しました。元夫に話しかけても「なぜか」無視されたために(私を苛立たせて「何か」起こしてほしかったのでしょう)、私は当時生後3か月の娘を元夫に見てくれるように伝え、当時2歳の息子と30分程買い物に行きました。帰ってくるとなぜかパトカーが数台止まっていて、家の中は家具が散乱していました。そして、元夫と留守番していたはずの生後3か月の娘が忽然と消えていました。私は何が起こっているのか分からず、警察ともみ合っていると、一緒に買い物に行っていた息子までもが消えていました。警察は「まずは落ち着いて」と私を説得し、私はとにかく「何が起こっているのか」分かりませんでした。
It was a strategic abduction. Without any investigation I was banned from contact with my children. Even though my breasts were bursting out because of the milk, they didn't let me feed my daughter! So I got only my daughter back two days later through the police, but I wanted to get my son back too! So right after I met my daughter, then I went to my ex-husband's brother's house and wanted to get my children back or at least to feed my baby. Then, AT JUST RIGHT GOOD TIMING, TOO MUCH GOOD TIMING FOR HIM, he was just about to be out and appeared in front of me. (See? SCENARIO. He was WAITING and CHECKING when I come, looking down from balcony) Unfortunately, I acted in a rage provoked by my husband's conduct. Soon, I realized I was in a trap and I couldn't do anything. I couldn't search for my children because the police threatened me with arrest for trespassing and I went insane not being able to be with my children. In one moment, one day, out of the blue, everything has changed.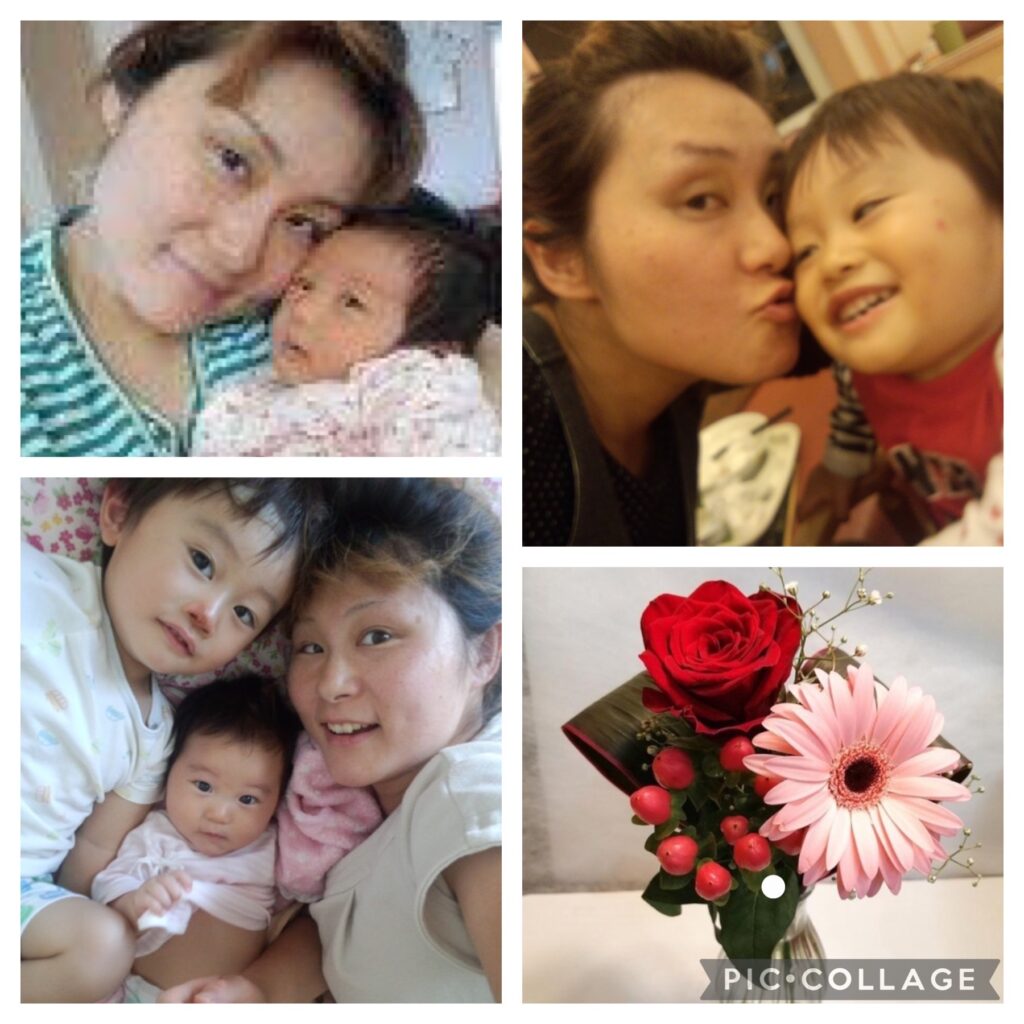 これは、紛れもなく計画的な「実子誘拐」でした。母乳をあげていたので、娘は2日後にいったんは返してもらいましたが、長男ももちろん返してほしかったので、元夫の兄の家にいることは分かっていたので娘を返してもらった後すぐに長男を返してもらいに行きました。すると、「まるで待ち構えていた」ように元夫が「まさにちょうどいいタイミング」で出てきました。私は長男を返して、と元夫に向かっていきました。そして「元夫のシナリオ通り」に動いてしまったのです。
Months later this mystification of a mess in a house and my outburst of emotions were used against me in the court. Also, I was cheated by my ex-husband's attorney who told me that if I agreed for divorce and gave custody to my husband, I would be able to see my children. At that time, I had no access to my children for a year so I agreed with no negotiations, unconditionally. I just wanted to see my sweeties. Unfortunately, that was another mystification. I have never got permission to meet my children. Even under official supervision.
子どもと引き離されて約1年後に、元夫の弁護士から「親権を譲れば子どもに会わせる」と言われました。私は子どもに会いたかった。成長が見たかった。二つ返事で承諾しました。まさか「親権を盾に子どもと引き離される」などとは想像もしていませんでした。
In the course of many years in court, my husband was obliged by the court sentence to send me ten color photographs of my kids every month, but he did not do that on a regular basis. The last picture of my children I got is from 2 years ago (October, 2020). I don't know where they live, I don't know which school they go every day. If they are happy, sad, healthy or safe.… Nothing. The court gave me the address to send them presents for Christmas or birthdays but they never reach them, the address is fake (previous house my ex-husband lived with my children INCLUDING his new partner and her stepson after the abduction).
日本の家庭裁判所は、「親権者(元夫)が嫌がっている」だけで、子どもと私を引き離しました。何を言ってもダメでした。引き離されて9年になりますが、私の子どもが生きているのかすら分かりません。相手の指定した住所にプレゼントも送っても、送り返されます。そしてその住所は、私から親権を騙し取った後に、元夫が「別の女性」とその「連れ子」も含めて、私の子どもたちと住んでいた「すでに引っ越し済みの」住所でした。
Almost 9 years have passed, I have been to court hundreds of times, all my money goes for the fight to let me see, meet my children. To let them know they have a loving mother who cares about them and who loves them beyond any measure. In the court I heard: Forget your children"! I cannot! In November 2020, I was shocked to SUDDENLY find out the fact my kids has a new mother (officially NOT got marriage) (My ex-husband was hiding the existence of his partner, he was lying "his elder mother was parenting for my children", you know, the reason for the abduction is the love affair, unfortunately the fact that abduction is done due to the AFFAIR is common in Japan) through the investigation result from the family court in November 2020. Actually, the investigation was finally done after I asked the family court over and over and over again for years and the then judge said I will not advocate visitations, not to make a mess in children's minds".
子どもを突然誘拐されてすでに9年になります。家庭裁判所は「すでに新しい母親がいるので、私が登場する必要はない」と結論付けました。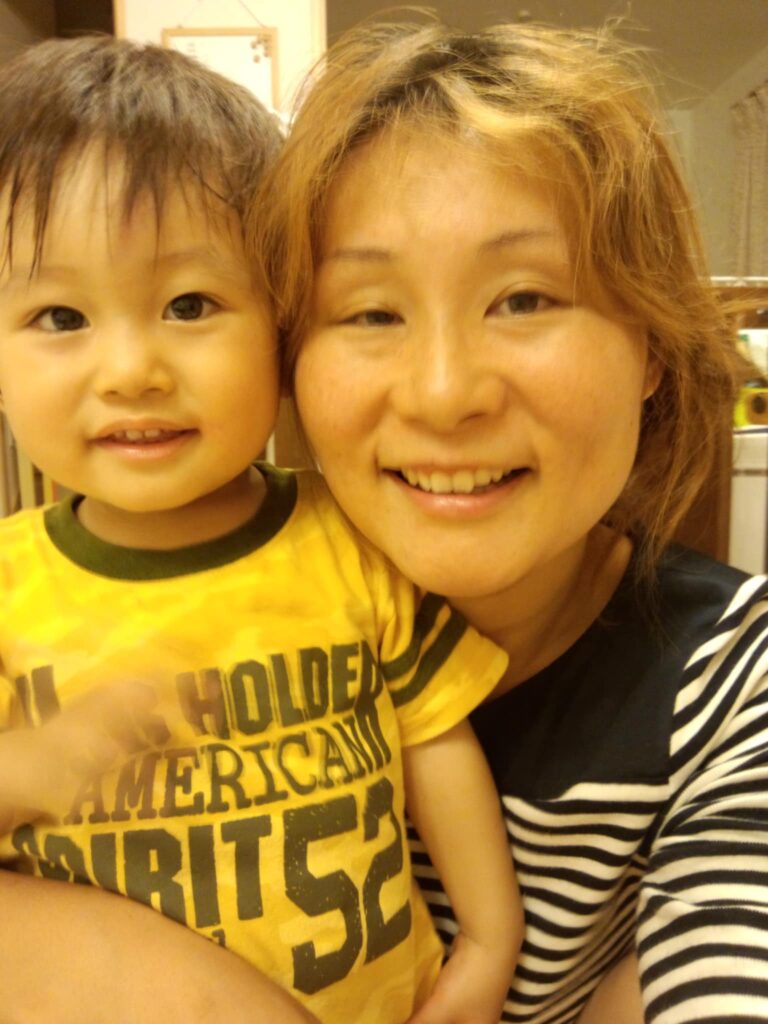 My heart is broken, I wander all around the streets day and night. I can't stop looking for them, though I have no clue where they are, how they look today.
正直、もう疲れました。子どもの情報を全く教えてもらえない。でも諦めたくない。
I myself was also a victim of the sole custody law. I lived 40 years without my father. My mother always kept repeating to stay away from him, not to search for him! When I went to city hall asking for his latest registry so I could get in contact with him, the officials there just could not understand why, what for…. It's incredible. But this is reality of Japan – Child Abduction Nation.
実は、私自身も単独親権の弊害の被害者でもあります。40年引き裂かれていた実父を探しているときに、市役所の人からは「会いたい理由は何か」とすら言われました。これが大多数の日本人の「普通の」感覚です。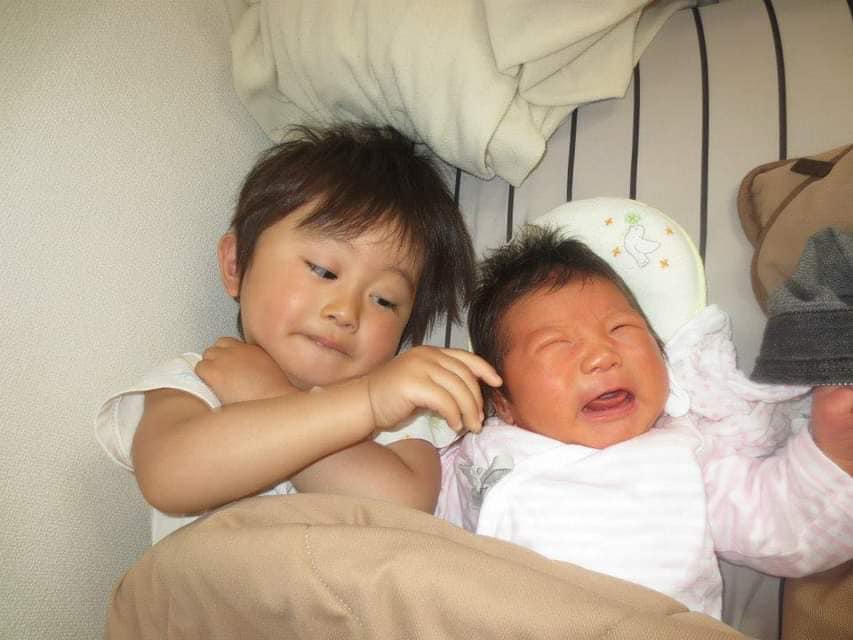 I just miss my two children and hope they are stable….
子どもたちに会いたい。子どもたちが安定した状況にありますように。。。
—————————————————————–
I need your help to find my abducted children.